Mike Krukowski Lannon Stone Realty Milwaukee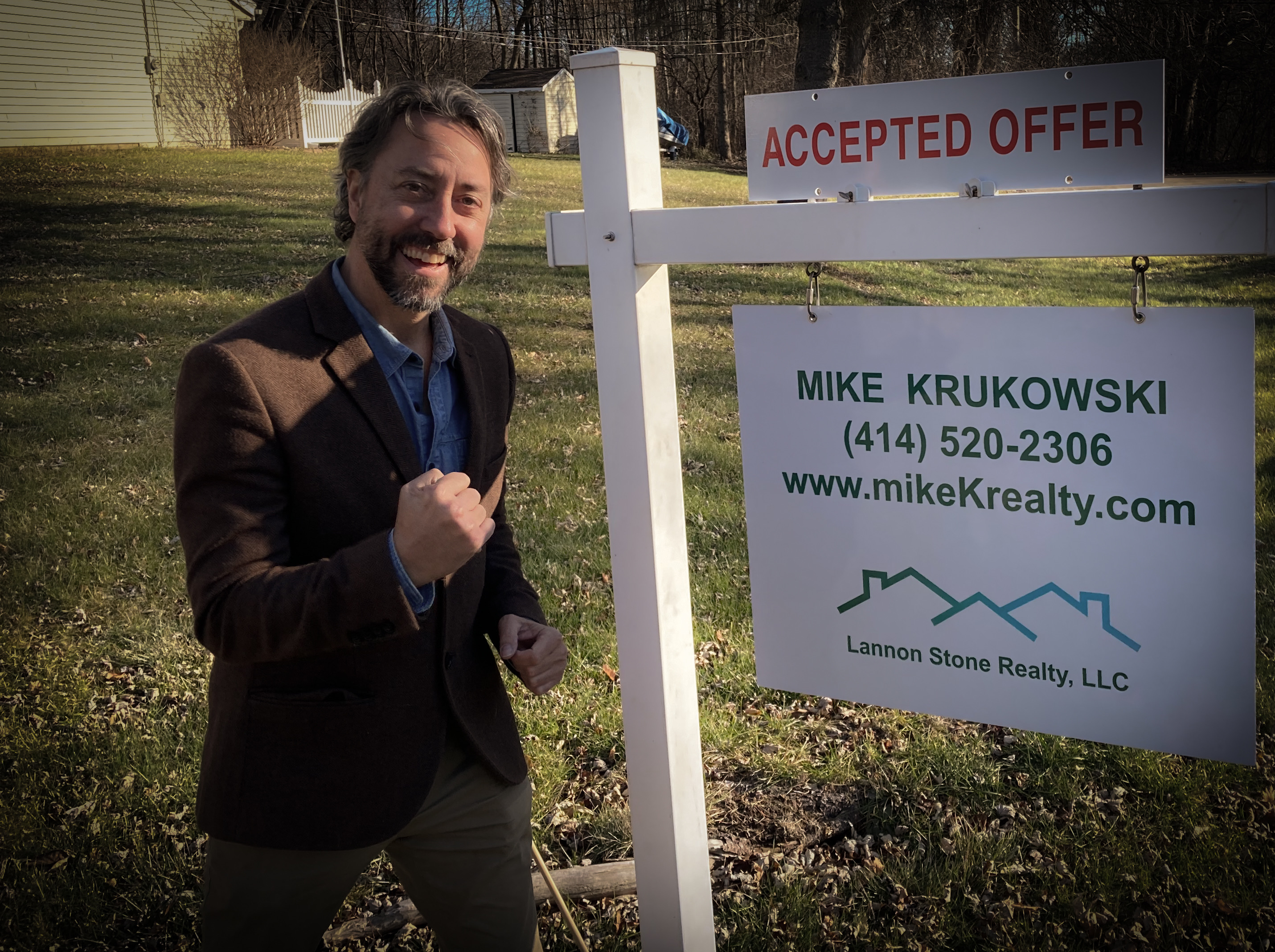 ABOUT ME:
Mike Krukowski Real Estate Agent
I am a Real Estate agent in the Milwaukee Metro area, suburbs and beyond. My customer-centered services offer unparalleled attention to house Sellers and home Buyers all over Wisconsin and in conjunction with other agents in the other states where a client of mine is moving out of state or moving into Wisconsin. I personally make sure my clients are satisfied from the beginning of house-hunting and exploration, to the rest of their lives!
In addition to working with the unique needs of people who are relocating or moving to the Milwaukee Metro area, I also like helping investors. I can help you find vendors and sub-contractors that can help find solutions to the stress and problems that can come with moving or renovating.
Growing up in Milwaukee, studying Art at UWM and Architecture at Oxford University, I have lived and traveled all over the world as a commercial photographer and film maker.
I have personally moved more than ten times all over the country. From Houston, TX to New York and to Los Angeles and back to Milwaukee, I have bought and sold houses.
I know what it feels like to have to relocate to a new city or a new town.
I know how exciting it can be, and how many moving parts are involved with big decisions that have to be made during this process.
As a licensed Real Estate Agent, I love helping people and I love houses!
Mike Krukowski
Real Estate Agent and Neighborhood Specialist
Lannon Stone Realty LLC